Freestyle courses kitesurf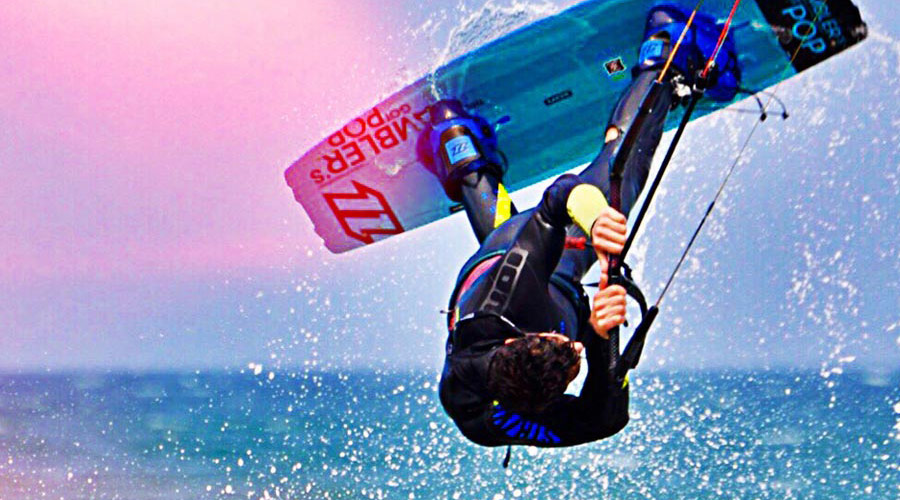 Freestyle course
This is a personalized advanced kitesurfing course. You have reached a point where it tempts you to go one step further. You want to jump higher, know how to do Front-rolls or Railys, Kiteloops or advanced Grabs. The course is tailored to your individual needs. We look forward to accompanying you.
Requirements:You are confident in using kite and board, VDWS level. 6
Money back guarantee
"You only pay for the hours held!
Money back guarantee at garganosurf"
VDWS kite license
If your level has increased during the course, we will gladly give you a VDWS-level upgrade for free.
Freestyle courses are ideal for
Beginners

Intermediate from level 3

Advanced from level 6
Advantage:
Structured build-up
Personally tuned lesson
Flexible course times
Individual care
Fast learning success
1h Freestyle course € 95.-
Content:
Freestyle setting of the kite
Understand trick in theory and practice
Practice, error analysis
6h Freestyle course € 510.-
Content:
Individually depending on the level. Do you want to improve your driving technique, learn new tricks or simply, know more about your own equipment, we look after you individually.
Prices kitesurf courses Garganosurf
KITESURF / FOIL COURSES
1h
2h
4h
6h
10h
6h + VDWS
Group of 2
120
240
330
495
360
Private
95
190
360
510
800
540
Hydrofoil Private
100
200
380
Private courses with own material -10%
Licenses recognized worldwide
VDWS textbook, theory, exam + license
40
30 €+ course
VDWS exam & license
30
VDWS textbook
20
iKO license
10
In all our courses prices in € are included:
Complete kitesurf equipment, wetsuit, harness, radio helmet, rescue and escort service with motorboat.