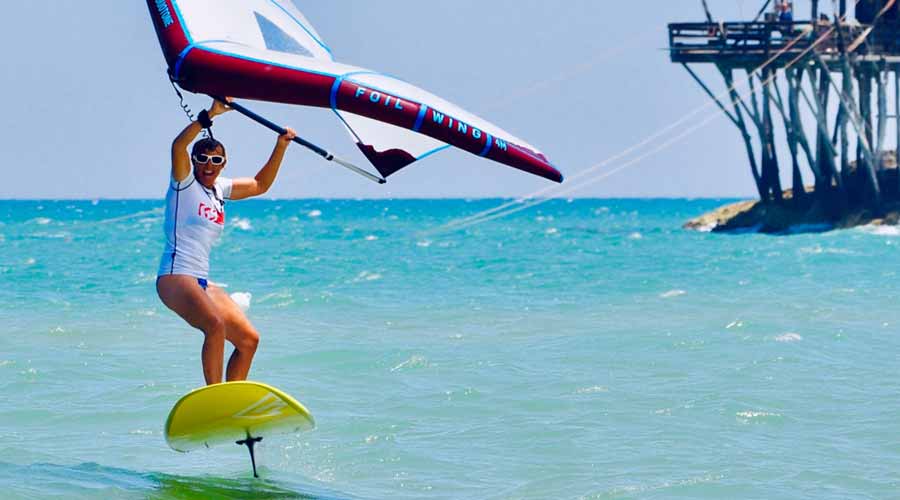 Learn Wingfoiling
The first Wingfoil school in Europe!
Learn to wingfoil at Garganosurf, the largest water sports school in southern Italy. We are the first school in the Gargano that offers wingfoils. This new sport can be practiced on any imaginable board. Although the most ideal is a SUP Hydrofoil board, because you have little resistance in the water, and you do not need a big drive. With us you will be professionally supported in Wingfoil learning. Sign up now to learn to wingfoil!
Early bird prices: If you want to benefit from our early bird prices, make a quick reservation, at least 15 days bevor arrival.
We have a wide range of courses which we would like to introduce to you here.
Wingfoil courses at a glance
Learning to wingfoil in Puglia (Italy)
Why Garganosurf customers make rapid progress
Intensive training for optimal progress in semi-private and private courses
Training in the shallow area in front of the Cala Azzurra or on the sea accompanied by a teacher
Licensed teachers
English, german and italien speaking teachers
All courses including material insurance
Complete accessories included (wetsuit, harness, life vest)
Latest and special training material from Duotone Sails
Beginner Hydrofoil with large stable wing, simplifies the entry to hydrofoil
Money back guarantee
"You only pay for the hours held!
Money back guarantee at garganosurf"
Course of the Wingfoil courses
You can learn in semi – private lessons with 2 students or in private lessons. Our Wingfoil courses are done with material from Fanatic and Duotone Wings. Duotone's latest super lightweight Wingfoil with an easy-to-handle tree comes in a variety of sizes. The beginners Wingfoil courses are held in deep, and shallow water if possible, which guarantees a fast learning success. From the handling of the wing, the very first start on a large windsurfing board, to hydrofoil maneuvers, everything can be learned in our Wingfoil courses. Evasion rules and theoretical units about security are included.
From wing construction to tack and jibe, you'll learn everything to safely carry out this exciting water sport. Even in the advanced training is to better your knowledge, but also to learn something new, with energy-saving technologies, such as the hydrofoil water start.
Our experienced instructors provide maximum safety in our Wingfoil courses so you can get to know the sport without danger or frustration. For all Wingfoil courses, we try to do most of the program in the water, so in practice. Short theory units and dry training on the simulator support the learning process in the Wingfoil courses. Classes are held in German, Italian and English.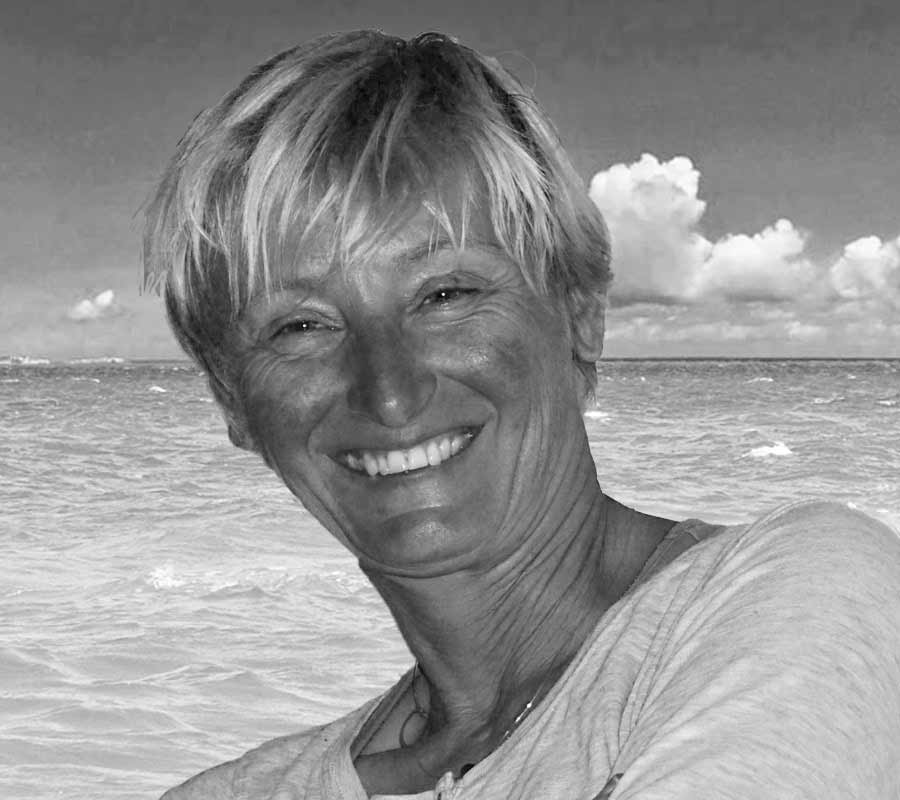 Rahel Holliger
Co-Manager Garganosurf
"We offer you the most qualified coaches, the latest material, the coolest spot in Europe!".
Prices Wingsurf courses Garganosurf
WINGFOIL COURSES
Prices in €
1h
2h
4h
6h
+2h
Group Course, 3-4 people  
Early bird price
70
140*
190*
65
Prices on the spot
40
80
160*
220*
75
Semi Private Course, 2 people    
Early bird price
95
190*
260*
85
Prices on the spot
55
110
220*
300*
100
Private Course
Early bird price
160
315*
440*
150
Prices on the spot
90
180
360
500
170
* free - 1 hour rental material included
open from April 1th to October 1th 2021
Garganosurf, the largest water sports center in southern Italy.
do you have questions?
With our team, we are at your side with action and advice, when it comes to the Gargano or water sports.