Combined course & rent windsurf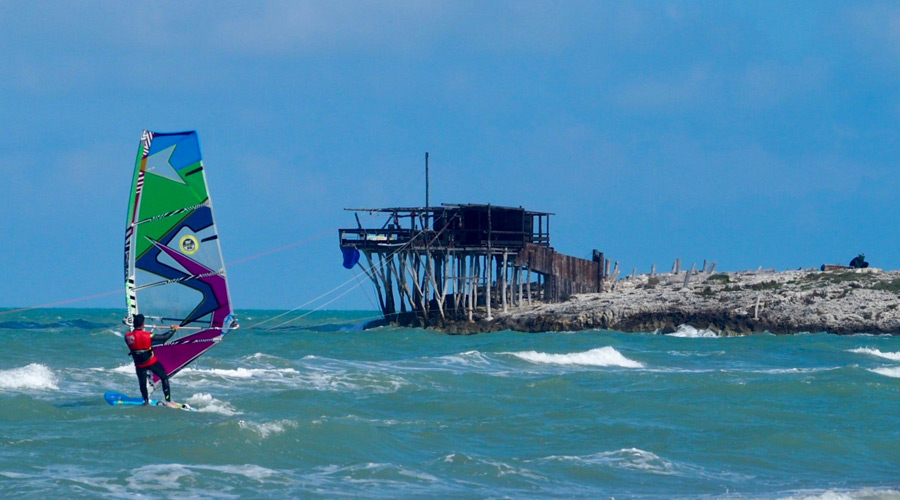 Learn Windsurfing in a combined Group & Rent Course
The Combo Group course with rental at Garganosurf, is one of the most effective courses to learn to windsurf in a short time. Together in a group you will learn the basics of windsurfing and have the opportunity to deepen what you have learned with our rental equipment and, above all, to automate it. This way learning is fun.
Vorteile Windsurfen lernen im Gruppen Kurs & 1 Woche Miete
Gruppendynamik mit Spass
Konstruktives Lernen durch analysieren der gegenseitigen Fehler
Schneller Lernerfolg
Gelerntes zu automatisieren und schneller selbständig werden
Advantage course & rent
Group dynamics with fun
Fast learning success
economical
Constructive learning analyzing the mutual errors
Automate what you have learned and become self-sufficient faster
Greater learning success through additional practice lessons with rental material of the START category
Money back guarantee
"You only pay for the hours held!
Money back guarantee at garganosurf"
VDWS license
For an additional fee of € 20.- you can take the exam for the internationally recognized VDWS Windsurfing License after a 10h course. You get 1 hour of theory, 1 VDWS booklet, write an exam and get the VDWS windsurfer license.
Course &rent are ideal for
Beginner

Surfing footstraps, plaining

advanced from waterstart, power jibe
Requirements:
From 11 years
You have a basic fitness level and you can swim. So no more excuses!
6h group course & rent € 390.-
Content:
Theory and practice:
Knowing the wind direction
safety
Riding, close houled, beare away
Change of direction
Tack, fast tack
Stay on the same hight
Riding directions
Riding up wind
Content advanced:
Individually depending on the level
Prices windsurf courses Garganosurf
WINDSURF COURSES
1h
3h
6h
6h + VDWS
8h
10h
add. 2h
Trial Course
10
Group adults 3-6 persons / age 11+
35
105
180*
200*
240*
285*
57
 Group kids 3-6 persons / age 6-10
30
90
160*
180*
215*
250*
50
Combi group & Rental start
390
480
Semi privat 2 persons
45
130
255*
275*
86
Private
70
210*
400*
420*
130
Hydrofoil Private
90
255
500*
170
VDWS Licenses recognized worldwide
35
20 + Course
Course with own material -10%
* additional 1 hour free rental material
In all our courses prices in € are included:
Complete windsurfing equipment, wetsuit, harness, life jacket. For private and semi-private lessons radio helmets.