Semi-private course wingfoil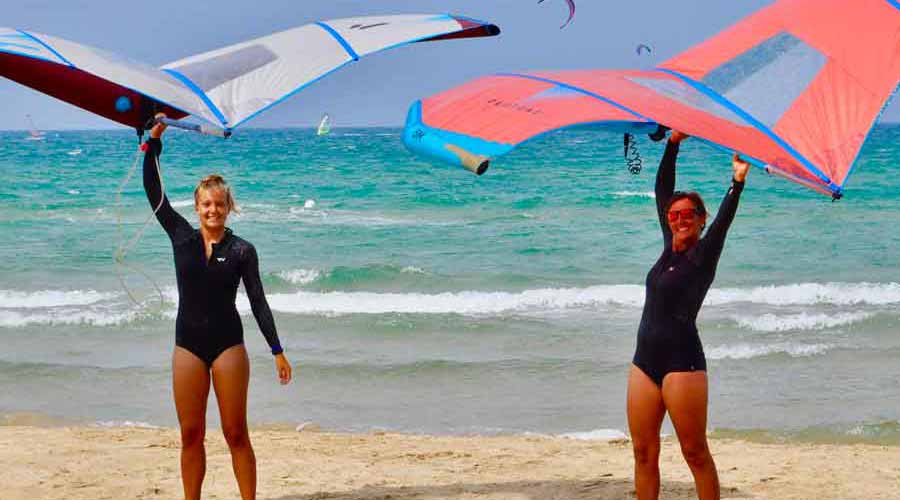 Learn wingfoiling in a semi-private course
With a semi-private course you decide to learn with your partner, paired in a parent&child team or simply with a friend. Share a nice experience and learn together on the water. The instructor is there only for you! Flexible course times spare your precious time and the individual care helps to reach your goals faster. This way learning is fun!
Advantage semi-private course
Flexible course times
Individual care
Fast learning success
economical
Have fun with a friend or family member
Weak wind, you will make a lesson with the Efoil
Money back guarantee
"You only pay for the hours held!
Money back guarantee at garganosurf"
Semi-private courses are ideal for
Beginner

Foiler

Everyone who always wanted to learn something new
Condition:
More or less the same level
You have a certain basic fitness and want to learn something new together
4h semi-private course € 190.-
Content Beginner:
Wind detection li>
Wing handling li>
Courses li>
Riding, close houled, beare away li>
Turn, keep height li>
Weak wind, you will make a lesson with the Efoil
Advanced content:
6h semi-private course € 260.-
Content Beginner:
Wind detection li>
Wing handling li>
Courses li>
Riding, close houled, beare away li>
Turn, keep height
Riding up wind
Tack
Weak wind, you will make a lesson with the Efoil
Advanced content:
Prices Wingsurf courses Garganosurf
WINGFOIL COURSES
Prices in €
1h
2h
4h
6h
+2h
Group Course, 3-4 people  
Early bird price
70
140*
190*
65
Prices on the spot
40
80
160*
220*
75
Semi Private Course, 2 people    
Early bird price
95
190*
260*
85
Prices on the spot
55
110
220*
300*
100
Private Course
Early bird price
160
315*
440*
150
Prices on the spot
90
180
360
500
170
* free - 1 hour rental material included